Hello, I'm Cat
I listen, I design, I create.
Cat Douglas in a past life, I'm based at my home studio in Yorkshire for direct clients and I run about supporting various businesses. No day is the same as a freelance designer!
Going back I won a 1st prize D&AD student award, that's the yellow pencil. Since then I've collected over a decade of experience in design for print, branding and logo design, front-end web design and magazine design, plus happy to artwork to supply.
I have been Art Director for two magazines such as IDFX interior design magazine, designing templates from scratch. I enjoy an efficient setup, keeping organised and like to reply promptly and flex to an agency's working processes.
I'm a life-long learner which gains me adaptable skills and means I'm pretty versatile with style. I value collaboration with colleagues, so I'm best able to express my passion for design whilst being an asset to the project as a whole.
I work with you to ask questions to define the visual direction. For me, making a difference to the impact of your communications and the potential of the business is what matters. I believe that working through the details with an eye on the overall picture is what can bring about great work.
As a culture vulture I feast on creative inspiration. When I'm not learning to play Zelda on the piano I'm stripping wallpaper, having been known to intensively delve into my projects, whether it's a new brand ID or the DIY.
If you'd like to find out more about how my process works or discuss how we might work together, please get in touch!

---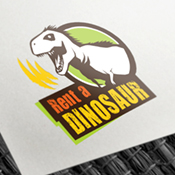 Logo & brand
Refresh or launch your brand's visual identity. Flesh it out with a colour palette, typography, patterns, photography style, etc. These can go nicely into your brand style guide.
---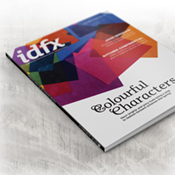 Print design
Get your brochures, flyers, magazines, book design, postcards, look books, folders, posters, adverts, annual reports, business or wedding stationery and menu designs here – read all about it!
---
Large format & packaging
Bring messages to life on posters, roller/exhibition banners, wall graphics, point-of-sale stands, product labels or tags, bags, stickers, vehicle wraps, etc. using provided cutter guides.
Front-end web design
Either front-end visuals to elsewhere for build, or a full WordPress website. Also animated gif / static banners, MailChimp e-newsletters, email signatures and app icons.
---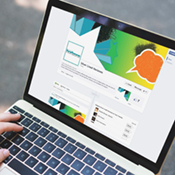 Social media design
Get your social up to scratch with engaging branded profiles and timeline graphic posts for Facebook, Twitter, Pinterest, Youtube, Google+, LinkedIn, Instagram and more.
---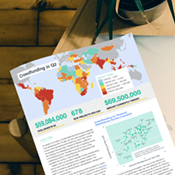 Infographics
Communicate your information clearly and cleverly utilizing icons, charts, tables etc. These could be as an individual item or as content going towards a larger print design project.
Adobe InDesign
Adobe Illustrator
Adobe Photoshop
Adobe Acrobat Pro
WordPress & Mailchimp
Microsoft Office
Touch typing
Getting to cake first
Experience
Since April 2012, I've been doing the freelancing thing, juggling a variety of brands with direct clients or by supporting an agency's clients in their studio such as at Vital Marketing, CAB Studios, Phoebus Associates, etc. Projects vary from print pieces to textiles and magazines to full branding.
Education
WordPress: X Theme

2016 | Udemy

Adobe InDesign: Interactive Documents

2013 | Lynda.com

BA Hons Graphic Design

2006 | University of the Arts: Chelsea College

HND Graphic Design

2004 | Reigate School of Art and Design

Foundation: Art & Design

2002 | Northbrook College
Where you'll find me
I design for nation-wide clients at my home studio in Huddersfield, Yorkshire and I can get about supporting agencies in the good old Catmobile.
Get in touch!
If you want to find out how the process works or talk about working together, I'd love to hear from you.
07746 340548email hidden; JavaScript is required
Connect with me also on social media below and check out my LinkedIn work recommendations.